The father of modern advertising: Thomas J. Barratt"
was working for Pears Soap Company. He devised an effective advertising campaign for the product which involves the use of images slogans phrases and catchphrases possibly the first time.
One of the slogans "Good Morning! Have you used Pears' soap?" was very popular in its day.
David Ogilvy wrote in "Confessions of an Advertising Man,"
"What you say in advertising is more important than how you say it."
In order to have truly effective marketing for your product or service, you need a carefully crafted message catering to the medium you choose.
Since then advertisement has expanded and grow.
Luckily, today with the explosion of digital media, there are different forms and methods of advertisement which are used by marketers to promote or sell their product or service.
Advertising is a form of communication that is sponsored and has a message promoting or selling or trying to sell a product or service or an idea. It is classified as a form of marketing communication, a successful advertising campaign will spread the word about your products and services, attract customers and generate sales. Whether you are trying to encourage new customers to buy an existing product or launching a new service, there are many options to choose from.
How to choose the right advertising methods for your business?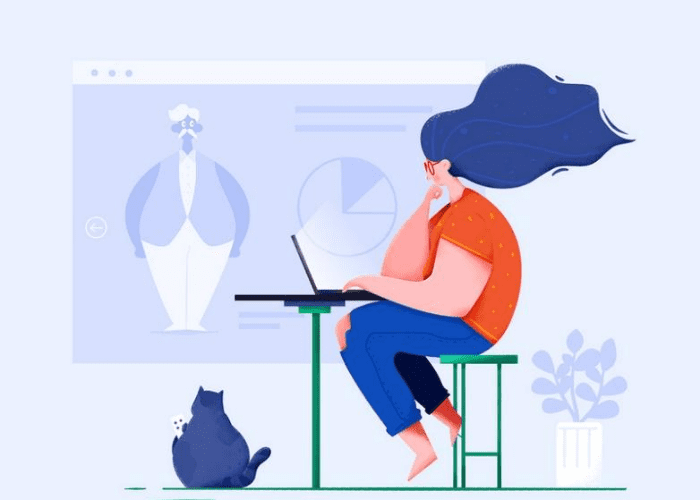 By: https://dribbble.com/shots/6197011-Customer-Attributes
The most suitable advertising option for your business will depend on your target audience and what is the most cost-effective way to reach as many of them as possible, as many times as possible. The advertising option chosen should also reflect the right environment for your product or service. For example, if you know that your target market reads a particular magazine, you should advertise in that publication.
So, choosing the best advertising solution for your company involves many factors, by these three simple steps you will be able to choose the best solution for your organization.
Define your customer
Defining your customer (demographics, geographies, interests, related activities, and etch.) is necessary if you want to be efficient with advertising and ensure they are targeted to generate results.
Put your budget range
This will dictate the type of service you choose. Small budgets often have simple solutions since spreading a small advertising budget may not provide the volume of impressions to make an impact in the marketplace. Larger budgets allow you the flexibility to try more options, which may require more complex solution reviews and supplier contracts.
Knowing your offer goals
Be clear on what action you want the customer to take in terms of value measurement (goals). For example: visited my store, completed a survey and so on.
Now, by the following list is an introduction to advertising tactics that you could use. Remember, you can always be creative in your advertising to get noticed without getting apart from advertising regulations.
Online Ads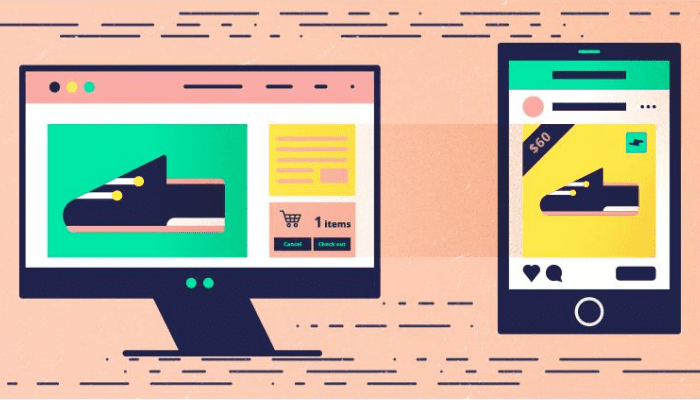 By: https://dribbble.com/shots/2920849-Online-Ads
Online advertising or digital advertising as a form in which the message is conveyed via the internet. For every website ads are a major source of revenue. Advertising online has become very popular in the last decade and has surpassed the expectations of most of the advertising experts.
It has become so successful that each ad can be targeted to a specific person of a specific age of a specific location on a specific time. In terms of pricing advertising online is very cheap compared to all other forms of advertising.
Being on the internet can be a cost-effective way to attract new customers. You can reach a global audience at a low cost. Many customers research businesses online before deciding whom to buy from.
A well-designed website can attract customers to buy from you. There are a number of ways you can promote your business online via paid advertising or to improve your search engine rankings, including promoting your products or services on social media sites, blogs and search engines and other websites that your target audience visits,
For example: Ads on YouTube, Facebook Ads, Ads displayed on Google.
Television Ads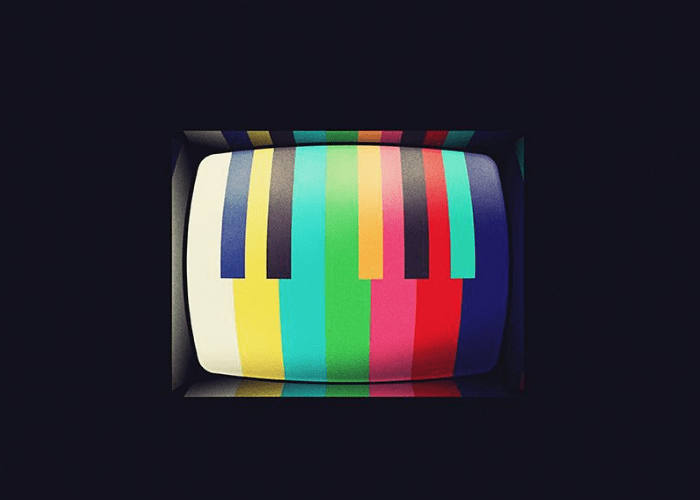 By: https://dribbble.com/shots/3911147-Channel-Surfing
A Decade ago, television was the most popular form of advertising. Events like the Olympics where the top attractions for advertisers to advertise about their products. Television advertisements have the advantage of sight, sound, movement and colour to persuade a customer to buy from you. They are particularly useful if you need to demonstrate how your product or service works, and has an extensive reach and advertising this way is ideal if you cater to a large market in a large area. At some level, it still effective for most advertisers but with the advent of online streaming of television on mobiles, marketers have now moved from television to online as their preferred advertising medium.
Another form of television and infomercial. An infomercial is a specially designed advertisement for information and awareness of the public. The term information comes from the combination of words information and commercial. Ads of almost all products are shown on television. Although it is costly, Television Ads are till date one of the best types of advertising and have the most fantastic reach for a large audience.
Radio and Podcasts Ads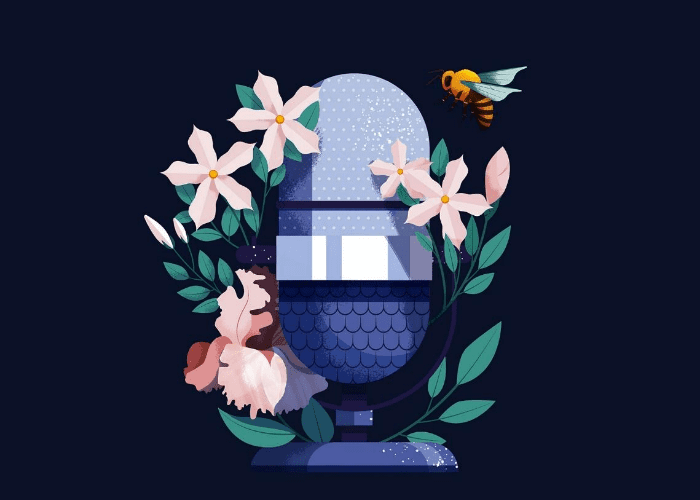 By: https://dribbble.com/shots/8088270-Guerlain-Olfaplay
Radio advertisements are the ones that are broadcast it through radio waves and heard on radios all over the place. These mostly consist of audible advertisements. While considering this to be an ineffective form of advertising, there are still many followers listen to the radio every morning.
Also it can be repeated often as part of radio or podcast shows.
You can choose from a traditional type of ad recorded to be played or there is sponsorship. Narrow down the types of podcasts your target audience support or the station they most listen to for creating the kind of advertisement customers like and remember.
It's a great way to reach your target audience. Also by that regular advertising it can attract new customers.
Unfortunately, sound has limits. Listeners can find it difficult to remember what they have heard and sometimes the impact of radio advertising is lost, also for almost every product on the radio every single feature and benefit of the product have to be explained on the radio, unlike other sources where the customer can see the product for inside.
The best way to overcome this is to repeat your message regularly – which will increase your costs without risk.
Outdoor Ads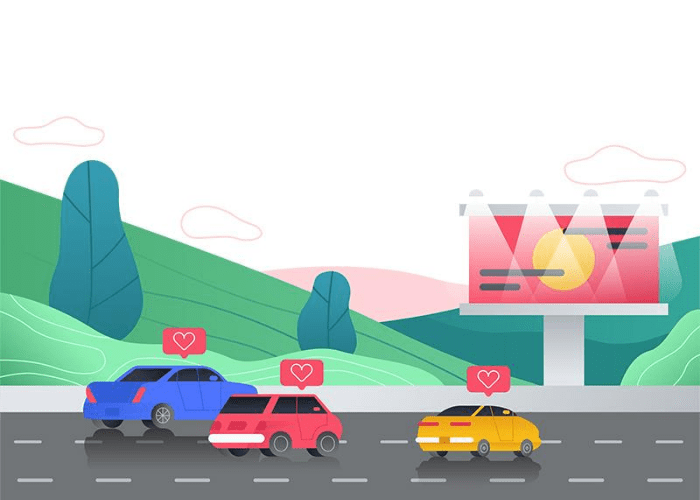 By: https://dribbble.com/shots/4319667-Billboard
It consists of displaying large posters or banners with the advertisement. These are displayed on the side of the road, on the glass of large buildings, or on specifically targeted places that have huge inflow from the public. Earlier printed ads were used for outdoor advertising.
Now that billboards have gone digital it's a huge way to make an effective statement, Outdoor billboards can also be signs by the road or hoardings at sport stadiums.
Transit advertising can be posters on buses, taxis, etch. This way gives you excellent brand recognition as these types of advertisements are seen everywhere daily and make your offering hard to forget and likely to be the first business they think of when they want to buy a product.
They usually contain a limited amount of information; on the other hand, they can be difficult to read. Including your website address makes it easy for customers to follow up and find out more about your work.
Outdoor advertising can be very expensive, especially for prime locations and supersite billboards.
Printed Ads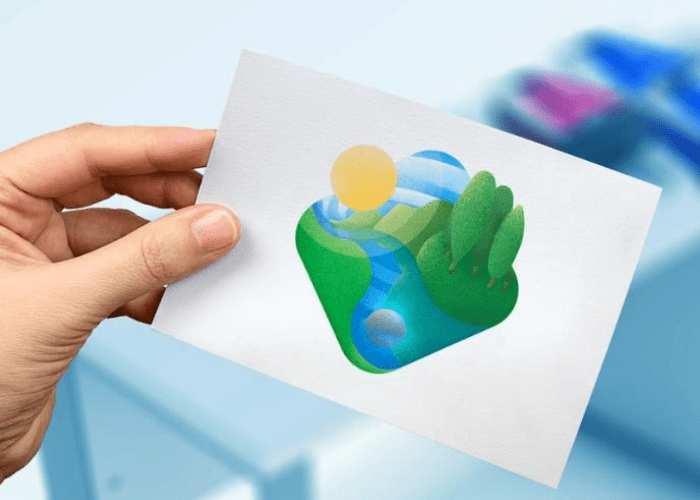 By: https://dribbble.com/shots/4049889-Illustrative-Card-River
Printing is the slowly disappearing form of advertising. There were days before the evolution of television when printing was a major source of advertising and considered to be one of the most effective media. But since the invention of television, print advertisements have taken a backseat.
The main disadvantage of print advertising is the shelf life of the ads is short. That's because its reach is solid, Print advertising is one of the most expensive and most effective types of advertising.
Here are the few Printed Types of Advertising:
⦁ Newspaper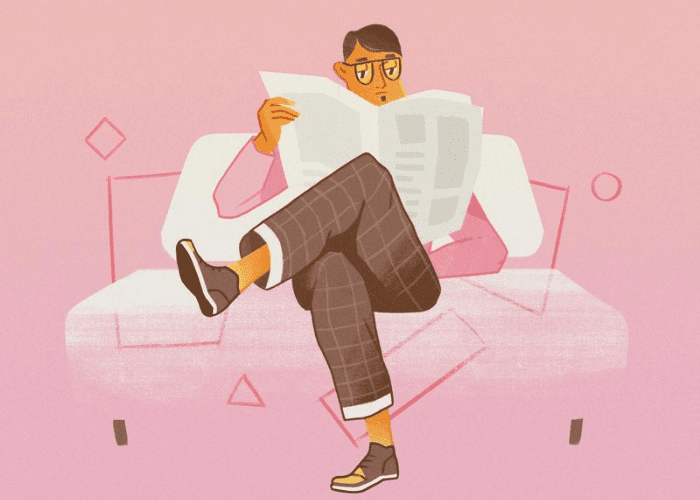 Newspapers display a huge number of ads in them, to the notifications and circulars from the Governments and services to job hunt.
Newspapers were the extremely popular form of advertising in the early 20th century and to some extent it still is. But with the advent of the Internet and digital advertising newspapers have moved the computers and that is where the advertisements are now being displayed.
It can promote your business to a wide range of customers. Display advertisements are placed throughout the paper, while classified listings are under subject headings in a specific section.
You may find that a combination of advertising in your state/metropolitan newspaper and your local paper gives you the best results.
Magazine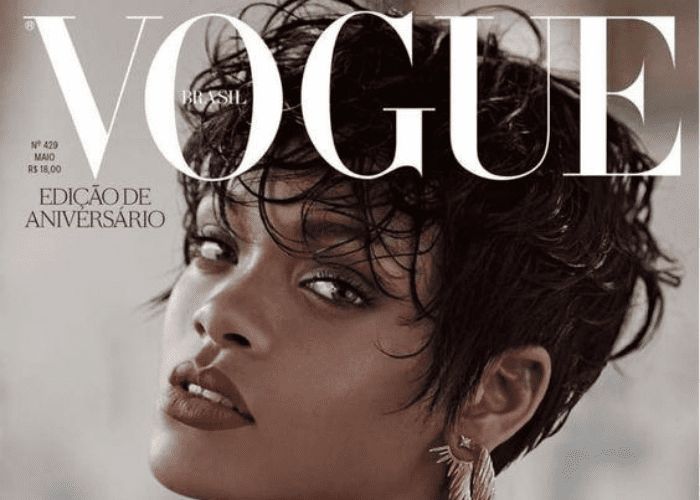 Magazine are also known as periodical advertisements in which a weekly fortnightly or monthly magazine are used for advertising. Ads are printed in the corners or on the entire page of the magazine and sometimes even an extra page might be inserted simply for advertising. Ads are categorized and segregated according to the magazine category for example business magazines will feature ads from Rolex watches, while entertainment magazines will feature ads from high branded pearls.
If your products need to be displayed in colour then glossy advertisements in a magazine can be ideal, although they are generally more expensive than newspaper advertisements.
Magazines do not usually serve a small area such as a specific town. If your target market is only a small percentage of the circulation, then advertising may not be effective.
⦁ Brochures or handouts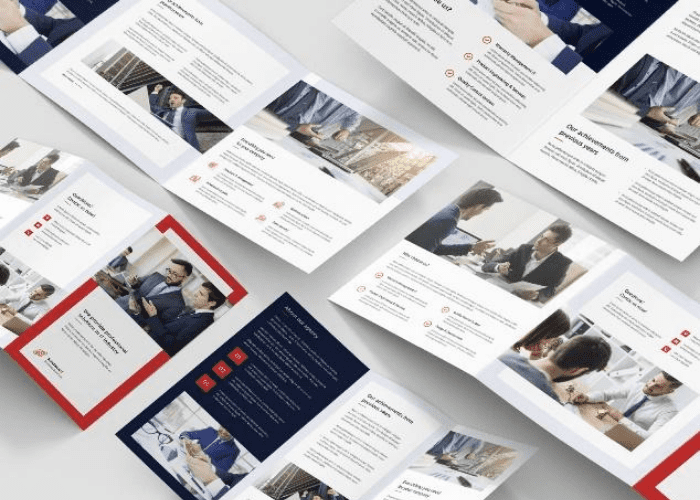 Brochure advertisements do not use any base like magazine advertising, they are independent.
Brochures are specific advertising materials used to promote a particular product usually given at a point of sale are handed out at different locations.
Product Placement Ads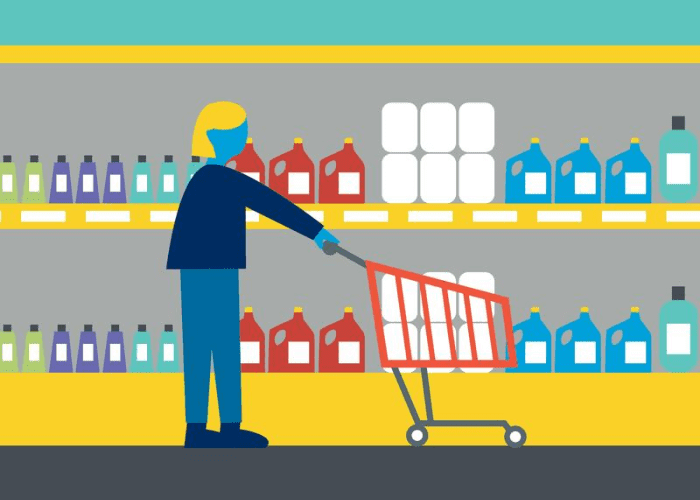 Product placement is called covert advertising wherein a product is quietly embedded in the entertainment media.
Most of the times there is no mention of the product although the audience sees the product.
On the other hand, if you pay for a podcast host to mention using your product or pay a television show to feature a character talking about or
By: https://dribbble.com/shots/5961383-Product-Placement-Illustration
using your service, also movies are major places where product placement is done.
They could be a few TV shows where product placement has been used but the effectiveness is observed more in movies than TV shows.
For example:
Will Smith is seen playing with his Converse shoes in the movie I Robot.
Several brands of beer are advertised in How I met your Mother.
In popular shows like Family Guy, humorous advertisements are placed all over the TV show like Red Bull, Sony, Apple, Microsoft, Samsung and more.
Email Marketing Ads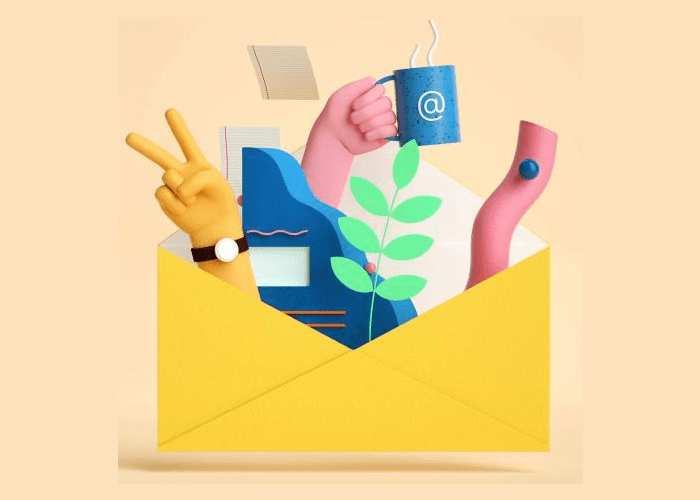 While some have classified this under internet advertising E-mailers have gained a separate category owing to the fact of personalization. The emails sent from companies have a personalized message including a personalized greeting makes E-mailers more effective as the most advertising forms. it's kind of advertisement that is focused on your existing customers, email marketing involves them signing up for promotional sales or newsletters focused on your brand. Email marketing is an updated customer loyalty promotion and works very well when you treat customers as insiders with VIP knowledge.
Companies work hard so that mail reaches the inbox of the customer rather than junk mail and thousands of dollars are spent to guaranteeing that.
Catalogues, brochures and leaflets can also be distributed to your target area. Including a brochure with your direct mail is a great way to give an interested customer more information about your products and services.
There are as many ways to use types of advertising as there are kinds of advertising. By diversifying your approaches in both traditional and digital worlds as well as focusing on your core target market while getting the word out about your brand to the people at large, you can grow by leaps and bounds.
What was the most effective type of Ads you have used?