How do you attract tourists that visit your country? In a world where people have to remain chained to their jobs 24 hours a day, 7 days a week, that the two days break is considered as the escape from reality. This type of fast and furious travel is rising in popularity, in latest 2018 Surveys discovered that the majority of customers are domestic.
The challenge here is getting the attention of these groups of tourists that eventually will help boost bookings and increase your income.
We will tell you strategies that are used for the tourism industry.
First you have to learn how to attract tourists to visit your city in four steps.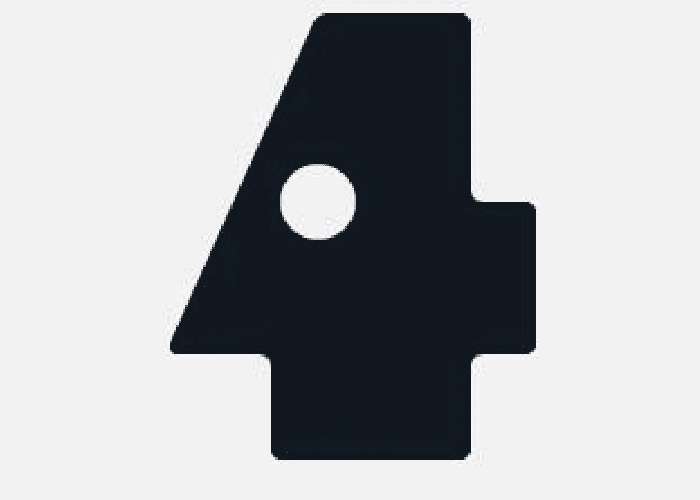 Step one: Increase your distribution
Your local agents help you connect with customers who have not decided what to do when they reach their destination. You should reach out to as many agents as possible even the small visitors information centres that are located within your community.
You must effectively promote your products and your real-time availability to as many agents as possible. Make sure that your commission rates are competitive, this will help motivate agents to book with your company.
Step two: Optimize the website
Many of these city trippers will reach their destination, then research what tours and activities are available on their mobile device. Without a mobile-friendly website that shows off booking capacity, you'll miss out on an ever traveller that depends on mobile devices.
Step three: Be visible
Weekend travellers depend on companies they see and hear from during their trips to make their decisions. Make sure you have a location in a remarkable space in the city, or invest in ads in crowded spaces. You need to stand out so tourists know who you are and what you offer.
Step four: Unique promotions
Offer promotions to compete with other tour and activity providers in your region, such as discounts for tours, promo codes, gift cards and vouchers can be used to attract customers to book immediately. Remind travellers that they don't need to make a phone call or stop in your office to use their promotion they can do it online.
Market your tour and activity company to short-term travellers is critical to your overall success, and simplifying the booking process will attract even more customers.
Let's create a highly effective tourism marketing strategy that has the potential to change the way you market your destination forever and will help you set clear goals and identify the best ways to accomplish them, also determine exactly who you should be marketing to and never forget to document your roadmap to success.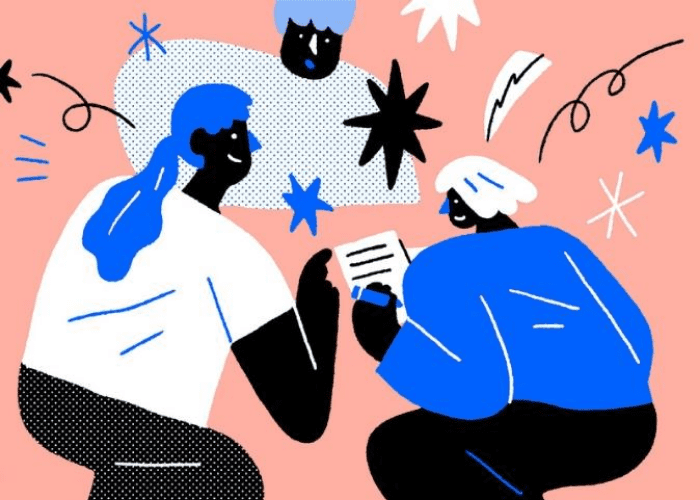 By: https://dribbble.com/shots/5607412-How-to-open-up-and-create-better-work
What is a Tourism Marketing Strategy?
The term tourism marketing strategy is used incorrectly to describe the individual tactics a destination uses to promote themselves.
Instead, your tourism marketing strategy is your master marketing outline. It contains individual tactics that will be used in marketing, but it also contains so much more.
The strategy must be created in a living, breathing document that evolves as your marketing provides new insights and your business grows.
Here are some simple strategies your tourism business can consider to support your appeal overseas:
Exhibiting at trade shows
It's a marketing rule of person to person contact that can generate sales. And that's precisely what attracts thousands of tourism businesses and travellers to international trade shows.
If you're shopping around for a trade show to show off your business, make sure you choose one that gives you the best insinuation and avoid untested places. As well, before the show, be sure your team is fully trained to sell your business.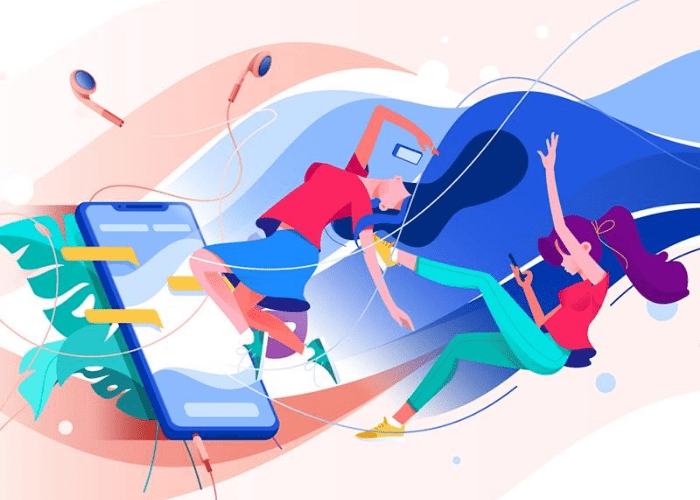 By: https://dribbble.com/shots/6535123-Stream-with-chat
Online reviews
International travellers planning their trip don't have much information about your business and quality. Ratings on sites such as Yelp and Google are often the only source, they have to make a decision.
You'll probably want to register your business on these platforms and enter detailed information and pictures. From there you should regularly monitor and respond to reviews, making sure to quickly resolve any issues with unsatisfied customers.
Global website reach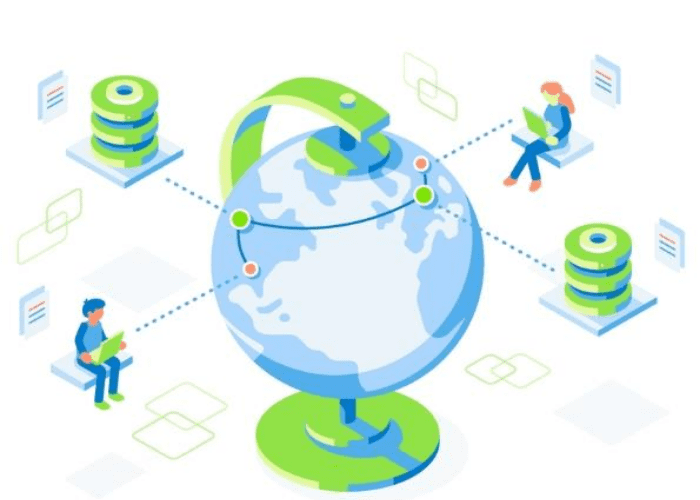 By: https://dribbble.com/shots/5314091-Global-Data
You can benefit from customizing your website to your target market with simple visual aids such as country flags. At minimum, you'll likely want to translate a few pages of your website to attract visitors from your target markets.
Showing your prices in local currency can help you connect with international visitors and increase their ability to compare prices. In the end, you want to increase user confidence and comfort.
List your business on online sites
To appear in their search results, you'll need to register your business directly with big known sites. Luckily, most of the fare aggregators belong to a few large companies, so you'll only need to sign up once to appear across their whole network.
And even if these fare aggregators don't lead to a lot of new bookings, they can still drive new traffic to your website.
Eco-tourism and adventure travel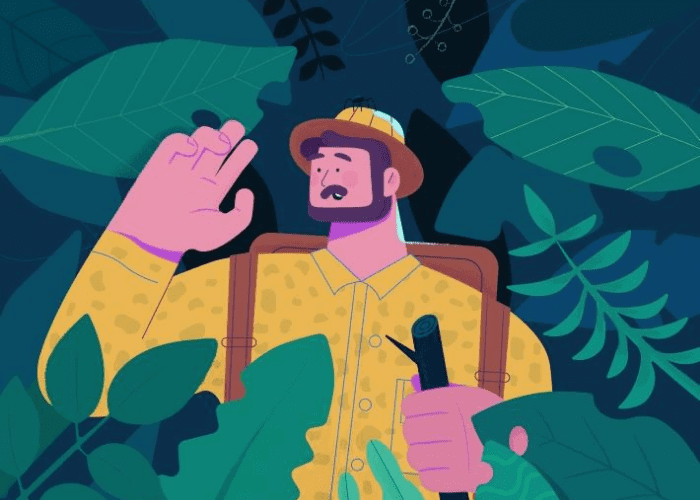 Consider how you can take advantage of the eco-tourism and adventure travel opportunities in your area. Even if your business is in a city, you can appeal to foreign visitors simply by helping them find local ecotourism activities.
For example: "Canada " is emerging as a global purpose for ecotourism and adventure travel. The country is a natural draw for international visitors seeking authentic wilderness, adventure and cultural experiences.
Canada has a reputation as an uncrowded holiday destination with a wide variety of wildlife. Its natural environment also appeals to visitors seeking activities such as windsurfing, white water kayaking, skiing and rock climbing.
Multi-seasonal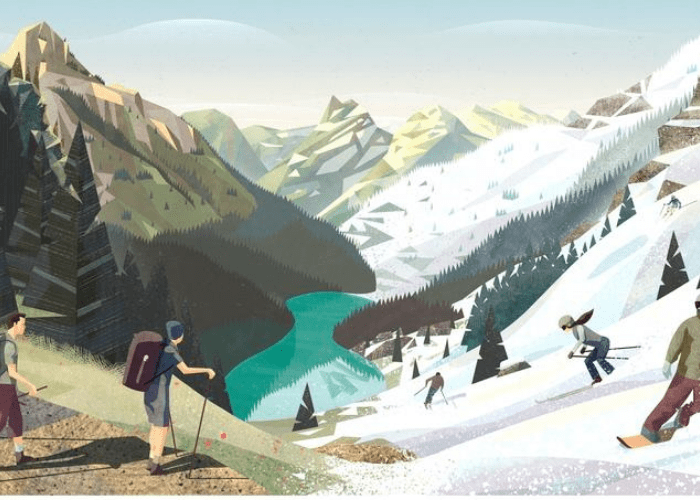 By: https://dribbble.com/shots/6171152-PeakVisor-seasonal-illustration-From-summer-to-winter
Any tourism operator today knows that building all-season capacity into your business is an important way to grow your income.
And this is especially important for attracting international visitors.
To make your business an all-season affair, the first step is to consider the potential year-round activities in your area.
Are there cultural activities, such as music festivals, that would attract visitors? Are there seasonal outdoor activities year-round? You might consider adding a new size to your tourism business, such as offering spa services in the winter season.
You could also team up with other local tourism businesses to share services and reduce the risk.
The achievement of these tourism marketing strategies will help you increase the visibility of your business, attract your target audience and get a better return on your marketing investment.
Although these techniques can be applied in most cases within the tourism fields, take into account the needs of your business and choose the best for you.
Do you want to know more about tourism advertisement types? Check out this article for interesting facts.