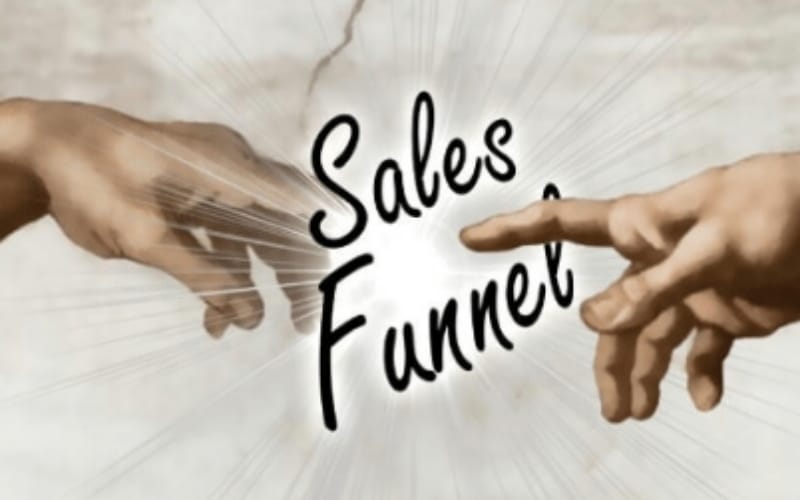 Everyone who has an online business needs to create a sales funnel in order to convert his website visitors into paying customers.
If you do that right, you will have a magical solution for making money.
You're excited now, right? You want to create a sales funnel now and fast. Don't worry. It's not as difficult as it might seem.
Your primary goal with your sales funnel is to move people from one stage to another until they are ready to purchase.
Now it's time to create your sales funnel. For that, you can use the following 5 simple step by step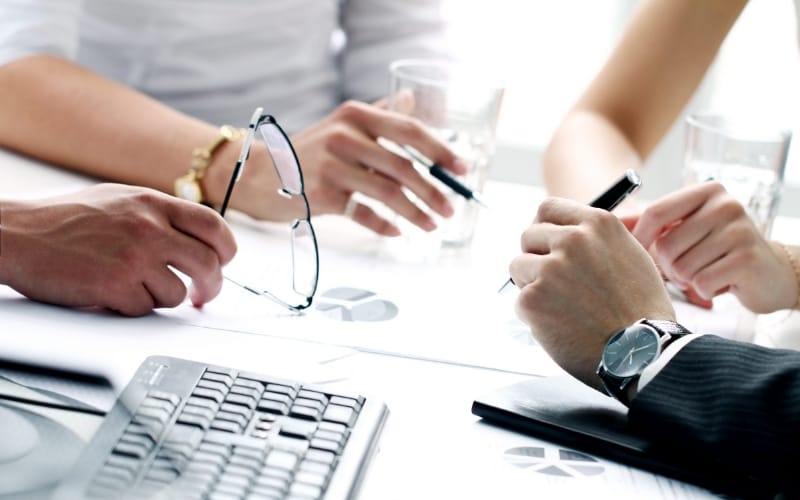 Step 1: Analyse your audience's behaviour
It's all about gathering data and understanding your customers, and what's the best way to do it? Talk to them!
Because the more you know about your audience, the more effective your sales funnel becomes. By doing that, you will understand their needs and failure and how well your offer helps to solve their problem.
You're not marketing to everybody. You're marketing to people who are a good fit for what you sell.
By that way you can adjust your funnel to focus on those key and most relevant selling points. You also gain insights that lead you to set your product or service and make it better. better for your targeted audience!
Some of the most important questions you should ask your customers are:
⦁ What are your current challenges with (the point you're covering)?
⦁ What are your current fears and frustrations?
⦁ What are your goals and ambitions?
⦁ What have you done to try to achieve your goals/solve your problems?
⦁ How well did it work?
You also can know their activities by starting to create Snapshots of your target audience behaviour reports help you monitor site activity and figure out how people engage with your site.
Where do they click? When do they scroll? How much time do they spend on a certain page?
All of these data points will help you smarten your buyer personas.
Based on your Analyzed data, you can create content for each stage of your sales funnel and help prospects move down your pipeline.
Step 2: Capturing your audience's attention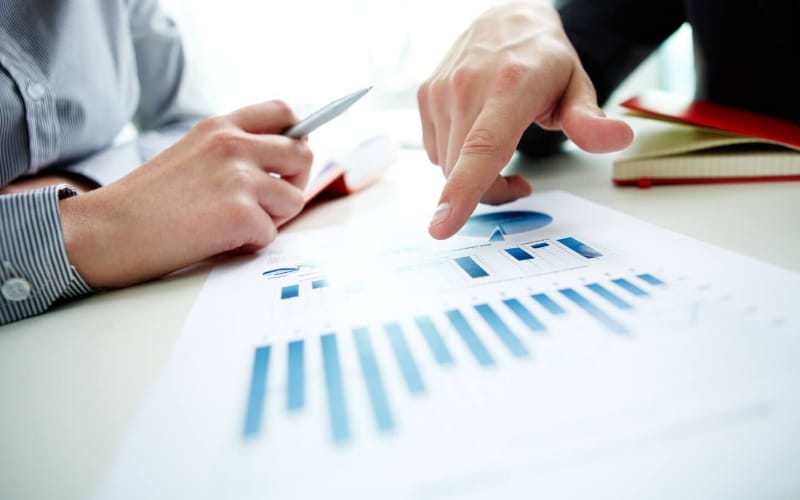 The only way your sales funnel works is if you can Pull people into it. This means putting your content in front of your target audience.
There are three different directions you can go here
⦁ Toward paid traffic
⦁ Cold outreach
⦁ Or a collection for both of them
The paid traffic is the easiest way to bring traffic to your website. You pay for an ad and as soon as someone clicks on it, you will have a visitor to your website.
As an example, you can use:
⦁ LinkedIn Ads
⦁ Facebook Ads
⦁ Google Ads
⦁ Twitter Ads
Unfortunately, the disadvantage of paid traffic is that as soon as you stop paying, your traffic will stop and you won't get any new leads.
Cold outreach is a strategy that involves you sending cold emails or cold calling companies that might need your product or services.
Step 3: Build a landing page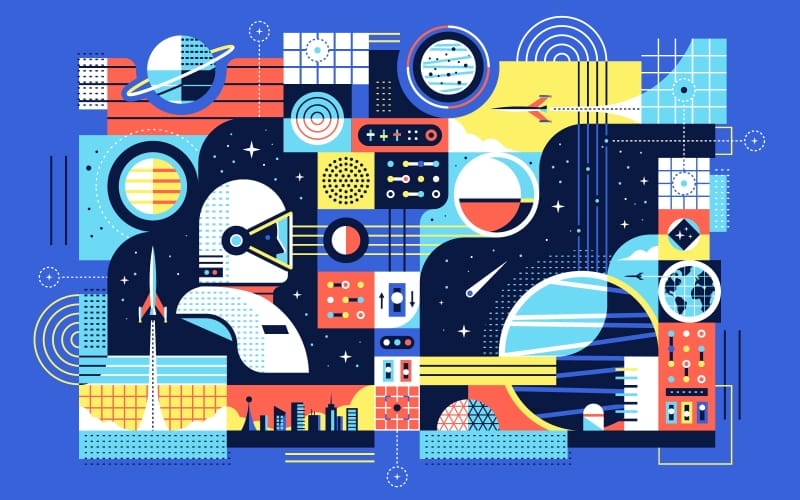 By: https://dribbble.com/shots/6430676-Space-is-the-Place
Your ad or other content needs to take your prospects somewhere. Ideally, you want to direct them to a landing page with a can't-miss offer.
Simply it's an Engagement Strategies
You need to constantly engage your leads, educate them on topics they are interested in and help them move down your pipeline to the landing page.
Since these people are still low in the sales funnel, focus on capturing leads instead of pushing the sale.
A landing page should lead the visitor toward the next step.
You need a bold call to action that tells them exactly what to do, whether it's downloading a free e-book or watching an instructional video, in that way, at some point, they will be ready to make a purchasing decision.
You can create engagement with:
⦁ Blog posts
⦁ Videos
⦁ Podcasts
⦁ Social media posts
⦁ Facebook live
⦁ Webinars
Step 4: Create an Email campaign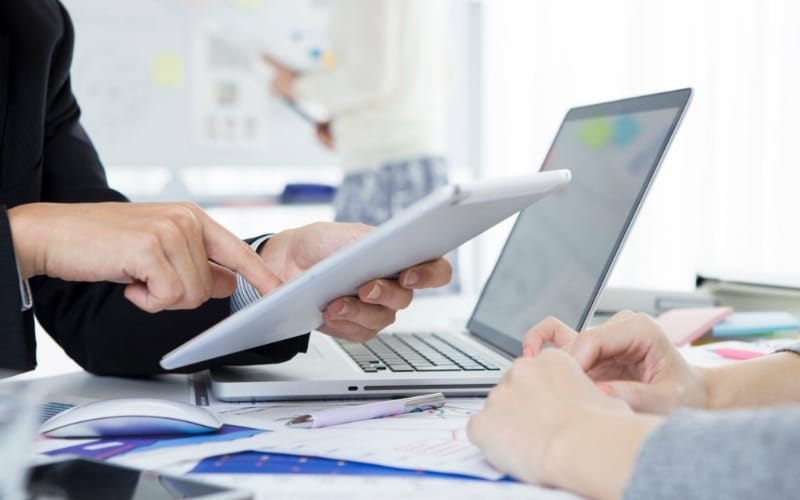 Market to your audience through email by providing amazing content. Do that regularly, but not too much. One or two emails per week should suffice.
Build up to the sale by educating your market audience first. What do they want to learn? What barriers and objections do you need to overcome to convince them to buy?
At the end of your drip campaign, make an incredible offer. That's the piece of content that will inspire your leads to act.
These are other similar strategies that you use to convert your prospects into customers.
In which you can use:
⦁ Sales calls
⦁ Webinars
⦁ Sales and product pages
What's important is to build the desire for your prospects in advance and turn their implied needs into obvious needs.
Don't forget to explain to the user what he needs to do in order to buy from you.
Then you can make a clear offer that targets the needs of your customers, BOOM the Deal is closed!
Step 5: Always keep in touch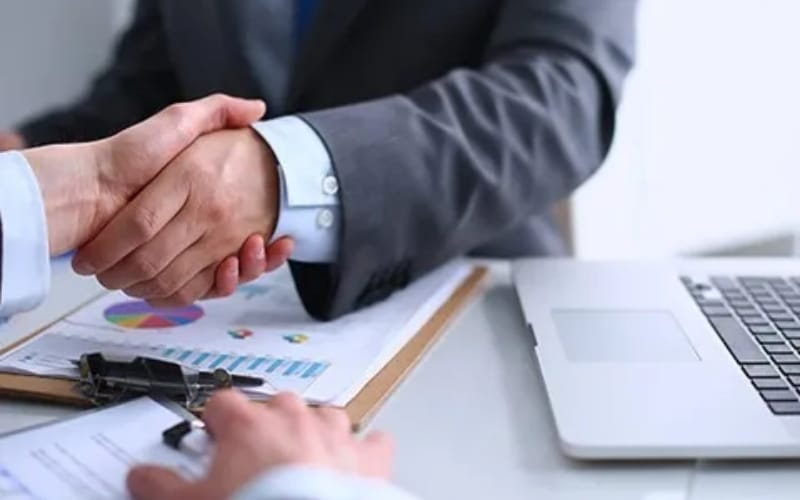 Don't forget about your current existing customers.
Instead, continue reaching out to them.
Thank them for their purchases, offer additional coupon codes, and involve them in your social media field.
Let's set an effective sales funnel example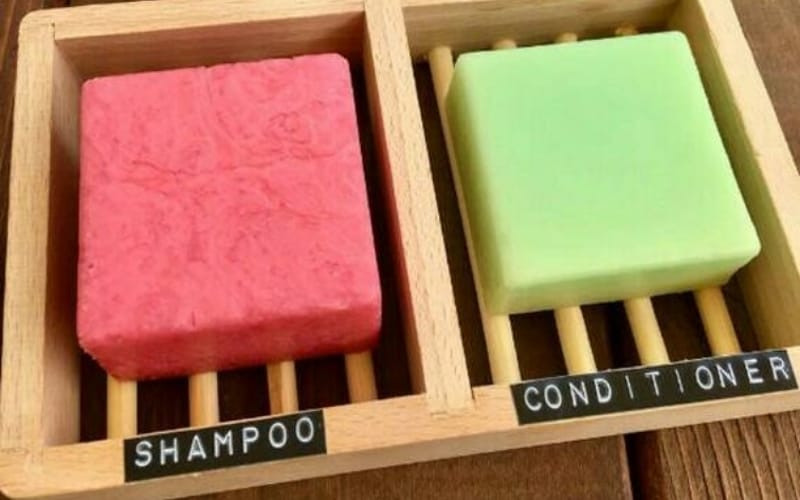 Imagine that you own an ecommerce business that sells Eco-Friendly Beauty and Health Products.
You know that your target audience hangs out on Facebook a lot and that your target customers are females between 20 and 65 years old.
So, you start running a fantastic Facebook Ad that drives traffic to a landing page. On the page, you ask your prospect to sign up for your email list in exchange for a lead magnet. Pretty simple, right?
Great! now you have leads instead of prospects. They're moving through the funnel.
Over the next few weeks, you send out content to educate your subscribers about Beauty and Health tips, to share beauty inspiration, and to help consumers figure out how to know whats healthier for them.
At the end of your email blitz, you offer a 10 percent coupon off each customer's entire first order. Bang! You're selling Eco-Friendly Beauty and Health Products like crazy. Everyone wants what you're selling.
Next, you add those same customers to a new email list, with the new ones.
You start the process over again, but with different content.
Giving them ideas for healthy hair and nail tips, advise them about how to care for their skin, and suggest Samples as gifts.
You're asking them to come back for more.
And that because you have the 4 Sales Funnel Stages
⦁ Awareness: You created a Facebook ad to funnel people to your website.
⦁ Interest: You offer something of value in exchange for lead capture.
⦁ Decision: Your content informs your audience and prepares them for a purchase.
⦁ Action: You offer a coupon your leads can't resist, then begin marketing to them again to boost retention.
Measuring that Successful Sales Funnel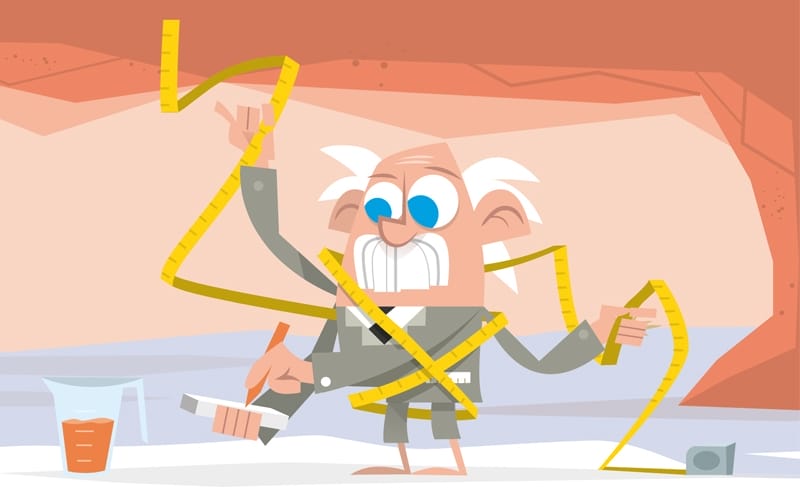 By: https://dribbble.com/shots/3399553-Measuring-the-cave
Your sales funnel might need modification as your business grows, you learn more about your customers, and you diversify your products and services, and that's not a bad thing.
And the great way to measure the success of your sales funnel is to track your conversion average.
How many people, for instance, sign up for your email list after clicking through on a Facebook Ad?
Be careful to each stage of the sales funnel:
⦁ Are you capturing the attention of enough consumers with your first content?
⦁ Do your customers trust you enough to give you their contact information?
⦁ Have you guaranteed purchases from your email drip campaign and other marketing efforts?
⦁ Do present customers come back and buy from you again?
Knowing the answers to these questions will tell you where you need to modificat your sales funnel.
Optimizing your sales funnel
The hard truth is, your prospective customers have lots of options. You want them to choose your products or services,
You have to market efficiently, because you can't force it.
Optimize sales funnel, you're just guessing about what your prospects want. If you're wrong, you lose the sale.
You must use specialized applications to watch how people engage with your site during a session.
Where do they click? Does anything seem to hesitate them? Are they focusing their attention where you want?
This is very important because if they're not optimized for conversions, most people will just click away.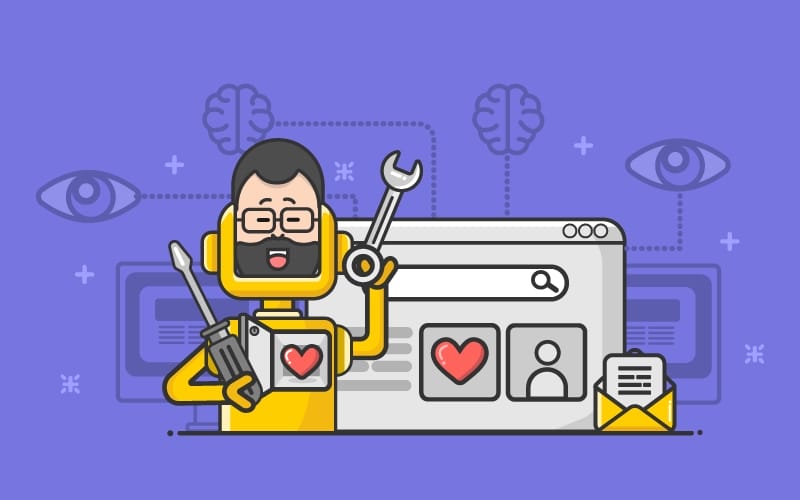 By: https://dribbble.com/shots/4220024-Optimizing-for-Human
So, How do we optimize sales funnel?
You can optimize your sales funnel in many ways. The most important places to put your focus are on the parts when consumers move to the next point in the funnel.
As we talked about Facebook Ads, Don't run just one ad. Run 10 or 15. They might be very similar, but direct them to different buyer personas and use Facebook's targeting features to make sure those ads appear in front of each person of your target audience.
Testing your landing pages may take time, but you'll reach more people and convert prospects more reliably.
You can also test your email campaigns. Change up your language, imagery, layouts and offers to figure out what your audience responds to.
Important! The best way to optimize your sales funnel, is to pay attention to the results.
Start with the top of the funnel. You're creating content, whether paid or not, to get eyeballs on your brand and to motivate people to click on your CTA (A call to action).
If one piece of content doesn't work, try something else.
Move on to your landing page. Make sure the offer and CTA imitate the content in your blog post or Facebook Ad, or whatever other asset you used to drive traffic there. Test your headline, images,body copy, and CTA to find out what works best.
When you ask people in the Action stage to buy from you, Always test your offer!
Does free shipping work better than a 5 percent discount?
These little things can make a huge difference in your profits.
Last but not least, track your customer retention rate.
Do people come back and buy from you a second, fifth, and thirtieth time?
Do they refer to their friends?
Your goal is to keep your brand top of mind.
If you never disappoint your audience, they won't have a reason to go elsewhere.
And finally, Creating and optimizing a sales funnel takes time. It's hard work. But it's the only way to survive the marketplace competition.
Believe it or not, small details as font choice can affect conversions.
And for your records, if you ask people to buy from you too quickly, you'll chase them away.
Take time to build out a sales funnel that represents what you want and what your audience wants.
Seed it over time, set your path to diverse sales funnel stages, and find out why your efforts aren't working.
Start collecting real, relevant data about your website visitors. There's no substitute for raw data, and you don't want to use someone else's audience and reach to build your sales funnel. It should be uniquely your own.
Dose your business need sales funnel? Contact us we will show you how!