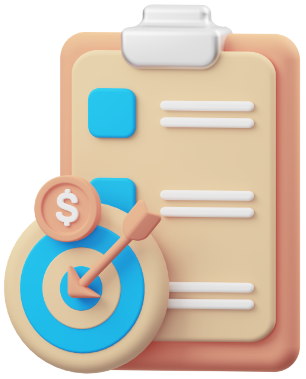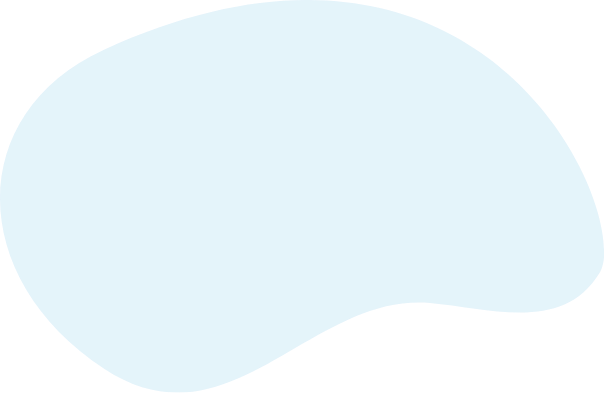 The first step was getting to know Ron's business concept so we could create a brief of the brand's features and resources and help Ron achieve the goals he had for his company.
Brief Conclusion
Ron has been in the moving business for a long time and has worked among the best in the industry, and he decided to develop his brand further.
He reached out to us, we began the brand strategy process hand-to-hand with him, and within 60 days, we created the brand's image and online presence.
The second step was branding.
Branding involves developing the business's ideal image with our marketing and design services to attract the perfect target client, resulting in a well-known brand identity.
1- Logo options and process
The graphic identity we created corresponds with A1 Nationwide Moving's business concept. Since they want people to know they are professional and trustworthy, we used two shades of blue and white, which are just the colors to represent those attributes. We chose a readable font that aligns with the brand's positioning.
A1 Nationwide Movers
logo creation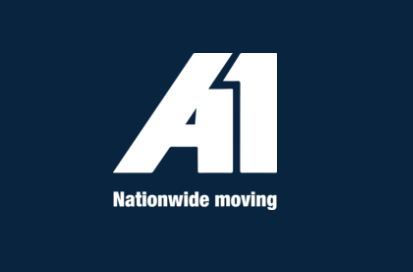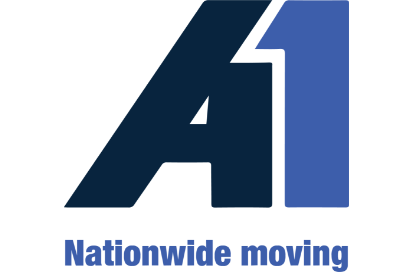 2- Website design
Since the business concept is simple yet professional, we designed a user-friendly interface where we could easily convey the values and features of their services and, of course, allow customers to quote and book their move.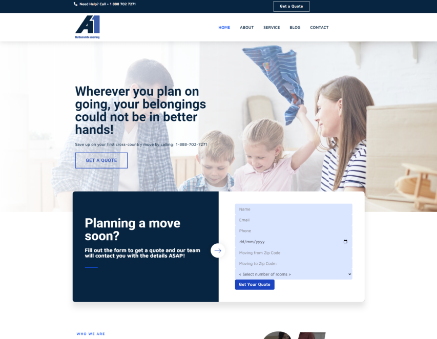 Visit Website
3- Social Media posts
In the moving industry, it's imperative to show what makes your service different from others because there is plenty of competition. We kept that in mind when we developed the social media content strategy for A1. We focused on highlighting traits that make the brand stand out and how they can make moving processes pleasant and safe.