Small firm and have no idea how to create customers?
here is your guidance to a loyal customer!
But first you need to know how to create a customer:
⦁ Customer is a person who buys goods or services from a shop or business.
It's five simple and direct steps to create customer:
Step 1: Understand what drives value for your customers.
Step 2: Understand your value proposition.
Step 3: Identify the customers and segments where are you can create more value relative to competitors.
Step 4: Create a win-win price.
Step 5: Focus investments on your most valuable customers.
Along with those steps Here are six things you can focus on which can bring true value to your brand and your consumer:
⦁ Become an authority. When your consumer feels that you are the authority in your field, then your value increases tenfold.
⦁ Study and understand your customers and Always consider their perspective
⦁ Listen to their feedback.
⦁ Develop a memorable customer experience.
⦁ Consistently work to improve customer satisfaction.
⦁ Implement marketing models into your strategy.
⦁ So, to create a loyal customer first you have to create values, and Value is simply being of service.

In this sense, value is the potential to serve. When you build products based around serving your customer mission, you can't help but create value. It really is that simple.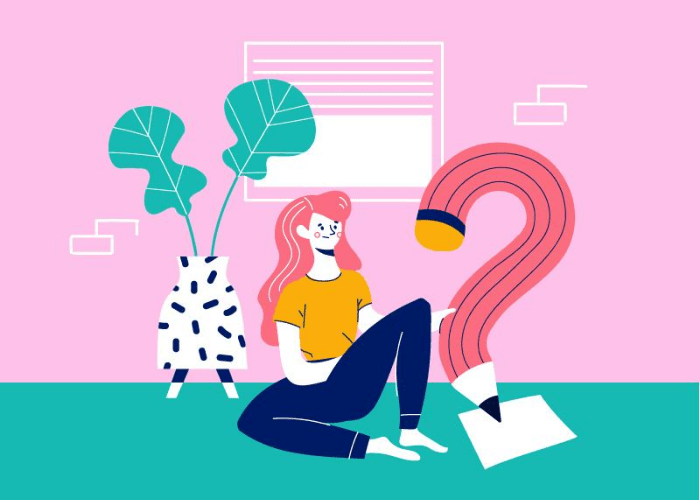 But What does it mean to be a loyal customer?
Customer loyalty is the likelihood that existing and previous customers continue purchasing from a specific company. Marketing and customer service departments of many companies spend significant resources on customer loyalty. In other words, they give great attention to retaining existing customers.
Loyalty programs that reward customers for additional purchases, for example, aim to boost loyalty.
the Financial Times' glossary, says the following regarding the term:
"Customer loyalty can be said to have occurred if people choose to use a particular shop or buy one particular product, rather than use other shops or buy products made by other companies."
"Customers exhibit customer loyalty when they consistently purchase a certain product or brand over an extended period of time."
Know the difference Customer loyalty vs. brand loyalty!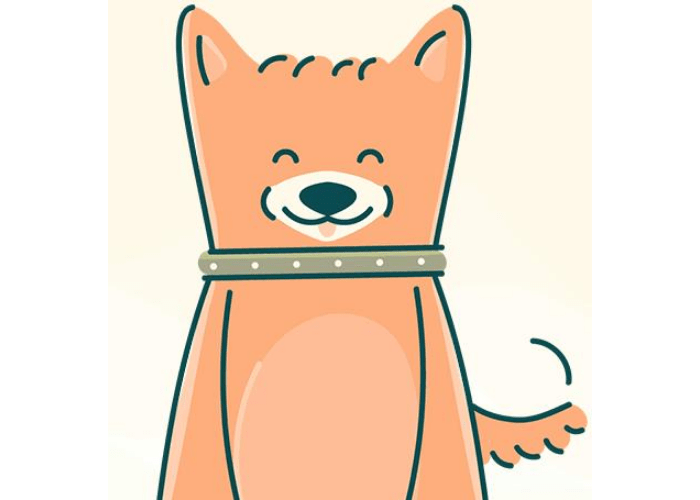 Although the two terms are closely linked, they are actually two different concepts.
Customer loyalty mainly relates to consumers' overall purchasing power. It is about what the seller can offer customers in terms of money-saving deals and regular price discounts.
On the other hand, brand loyalty does not have much to do with money or prices. Brand loyalty is all about how consumers perceive the company's brand. This may be through reputation, previous experience with the company, or promotional activities.
Boosting customer loyalty
Companies can boost customer loyalty by maintaining overall low prices. They can also offer multi-purchase deals, special offers, and regular loyalty discounts.
These strategies will help prevent customers from buying goods and services from competitors!
Maintaining brand loyalty
ReSci, a company that brings artificial intelligence to marketing technology, says the following regarding brand loyalty:
"Brand loyalty, on the other hand, is much easier to maintain once established. As long as your product quality and the level of service you provide remains the same, brand-loyal customers will feel little need to check out the competition."
"In that sense, brand loyalty is less risky than customer loyalty and requires little effort to keep."
Retaining customers
Customer retention refers to a company's ability to retain its customers over a specific period. In other words, 'to keep them.'
Not only do loyal customers help sales, but they are also more likely to buy high-margin supplemental goods and services.
According to BeyondPhilosophy.com:
"Loyal customers reduce costs associated with consumer education and marketing, especially when they become Net Promoters for your organization."
Here are the biggest trends that are driving customer loyalty today:

Personalization
Studies have found a correlation between customer satisfaction and personalization. According to the Bond Loyalty Report, 79% of customers in a survey indicated that they were very satisfied with high personalization loyalty programs.
The study also found that loyalty programs where customers felt recognized and special had 2.7 times more satisfied members.
Partnerships
Over the last couple of years, more brands have been seeking out strategic partners to stay ahead of their rivals.
Partnerships help extend additional value to brands, which enhances both customer and brand loyalty.
Omnichannel and multichannel programs
Traditional programs are making way for multichannel or omnichannel-based loyalty programs. Omnichannel loyalty connects consumers to a brand across every touch point seamlessly.
It also allows members to receive rewards for spending and engaging across all channels.
Social responsibility
A growing number of consumers want businesses to be active in their communities. If a company serves as a driver of change, customer loyalty benefits considerably.
You also must know how is customer experience different from customer service!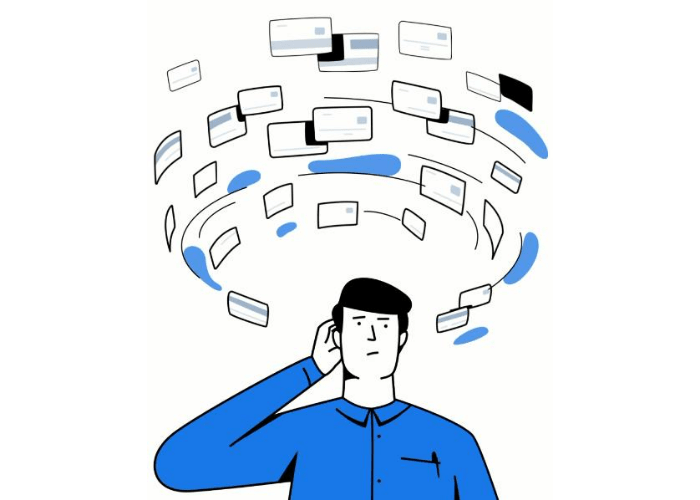 In most cases, a customer's first point of contact with a company is usually through interacting with an employee (either by visiting a store or by speaking on the phone). This gives your business an opportunity to deliver excellent customer service.
However, customer service is only one aspect of the entire customer experience.
"For example, if you book a vacation on the phone and the person you are speaking with is friendly and helpful, that's good customer service. Yet, if your tickets arrive early and the hotel upgrades your room, then that's a great customer experience!"
That's how the two are different!
Customer service is still as important as ever, it's no longer the sole focus of customer experience. Now, the customer experience brings new ways to strengthen customer relationships through technological breakthroughs.
But How important is customer experience?
A survey by Bloomberg Businessweek found that "delivering a great customer experience" has become a top strategic objective. And a recent Customer Management IQ survey found that 75% of customer experience management executives and leaders rated customer experience a '5' on a scale of 1-5 (5 being of the highest importance).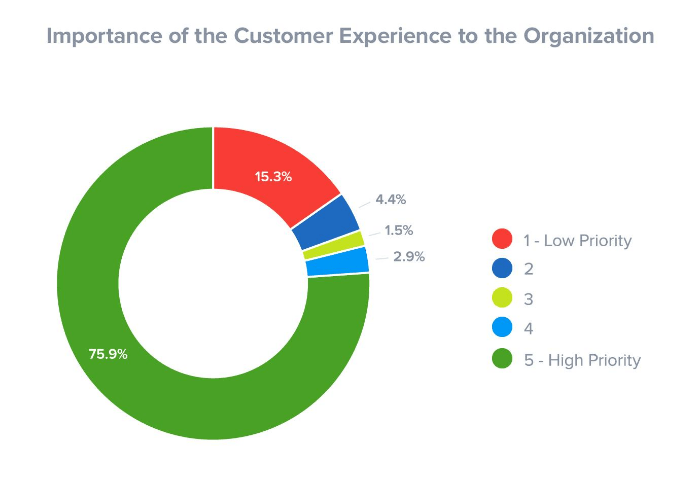 The challenge here is that even though it's a high priority, many companies are failing.
According to Bain & Company:
when we asked organizations to rate their quality of customer experience, 80% believe they are delivering a superior experience. This is compared to only 8% of customers who believe they are receiving a great customer experience.
So how many brands are truly delivering an excellent customer experience?
Surprisingly, not too many.
In fact, less than half of all companies deliver a good (or better) customer experience.
Customer expectations are rising, and faster than the speed that companies can improve their customer experience. Customers expect every interaction, end-to-end, to be the best experience they have with any company not just yours!
So, the question remains, how can your organization create a great customer experience?
Here are 7 ways to improve the customer experience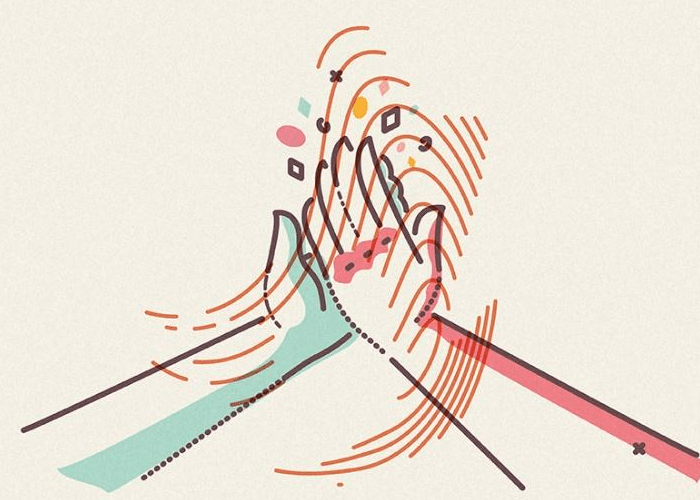 By: https://dribbble.com/shots/5323657-You-re-excellent
⦁ Create a clear customer experience vision
⦁ Understand who your customers are
⦁ Capture customer feedback in real time
⦁ Create an emotional connection with your customers
⦁ Act upon regular employee feedback
⦁ Use a quality framework for development of your team
⦁ Measure the ROI from delivering great customer experience
In the end you must know that the Customer expectations are higher than ever and word of mouth travels fast!
And as the customer becomes even more empowered, it increases the importance of the customer service experience.
Customer experience is an area that needs constant nurturing and care and, with a greater focus on customer experience strategy, companies will realize a positive impact on customer loyalty, higher retention and increased revenue growth.
And finally, how do you know if all this investment in your teams, process and technology are working and paying off?
The answer is in the business results.
And you, what do you think?