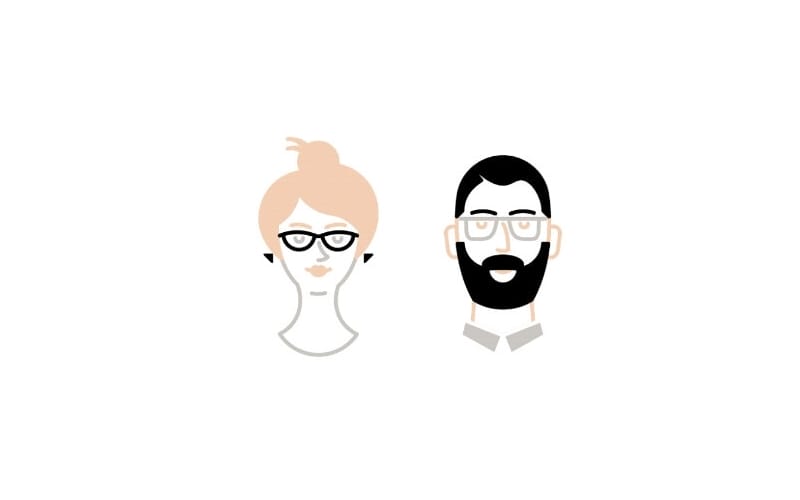 While the definition of entrepreneurship has stayed constant for decades, the possibilities for wannabe entrepreneurs have definitely evolved. 100 years ago, what options did an entrepreneur have? If you didn't have different unique skills to make something, and didn't have the capital to buy something, you were out of luck.
The options available to entrepreneurs today have exploded. All thanks to technology like Shopify and the barriers to enter entrepreneurship have been removed.
The best definition of Entrepreneurship you will heard so far was by Robert Louis Stevenson, he said:
"Entrepreneurship is the pursuit of opportunity beyond resources controlled."
Let that sink in. it seems to be missing certain things, the starting of companies and the inherent risk.
Nowadays we define Entrepreneurship as the act of creating a business or businesses while building and scaling it to generate a profit.
The more modern entrepreneurship definition is also about transforming the world by solving big problems. Like initiating social change, creating an innovative product or presenting a new life-changing solution.
However, as a basic entrepreneurship definition, it's a bit shortened.
What the definitions doesn't tell you is that entrepreneurship is what people do to take their career and dreams into their hands and lead it in the direction of their own choice. It's about creating a life on your own terms. No bosses. No restricting schedules. And no one holding you back. Entrepreneurs are able to take the first step into making the world a better place, literally for everyone in it.
And the entrepreneur definition rarely ever talks about the enormous impact entrepreneurs have on the world.
Entrepreneurs see possibilities and solutions where the average person only sees discomfort and problems.
Understanding what is an entrepreneur can help more people recognize the value they contribute to the world.
Importance of Entrepreneurship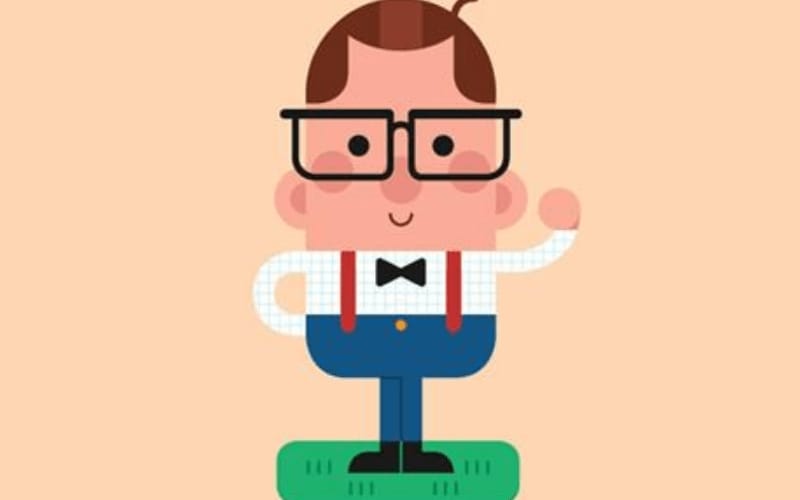 By: https://dribbble.com/shots/2053224-Nerds-rule
What is entrepreneurship really about? And why's it so important? An entrepreneur is the person who sees a problem in the world and immediately focuses on creating the solution. They're the leaders that take action on their own to improve society. Whether they're creating jobs or a new product, they permanently take action to guarantee world progress. In the process of understanding what is entrepreneurship, let's look at why entrepreneurs are important in society.
They create jobs: Without entrepreneurs, jobs wouldn't exist. Entrepreneurs take on the risk to employ themselves. Their aspiration to continue their business' development which finally leads to the creation of new jobs. As their business continues to grow, more jobs are created. So, lowering unemployment rates while helping people feed their families.
They create change: Entrepreneurs dream big so surely some of their ideas will change the world for real. They might create a new product that solves a burning problem or explore something never explored before.
They add to national income: Entrepreneurship create new wealth in an economy. New ideas and improved products or services from entrepreneurs allow for the growth of new markets and new wealth to be created in an economy. Also, increased level of employment and earnings add to the national income.
They give to society: While some have these thoughts of the rich being evil and greedy, they often do more for the greater good than the average person. They make more money and therefore pay more in taxes which helps fund social services. Entrepreneurs are considered as one of the biggest donors to charities and nonprofits for various causes. Some seek to invest their money in creating solutions to help poorer society have access to things we take for granted like clean drinking water and food availability.
Why do people become Entrepreneurs?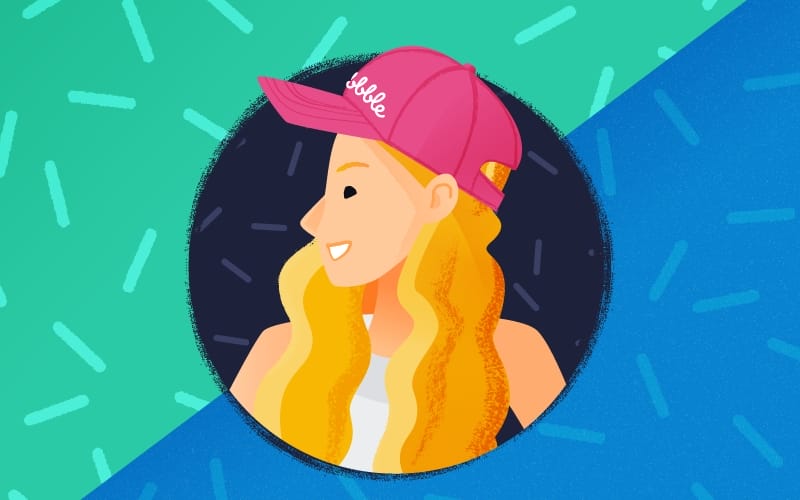 By: https://dribbble.com/shots/4218212-Boss-Lady
Changing the world: Many entrepreneurs pursue to make the world better. Whether entrepreneurs believe in space exploration, or creating a practical but game changing product, they ultimately build a brand to service others. Some entrepreneurs use their business as a way to raise capital quickly to funnel into their noble causes. To social entrepreneurs, building an empire is about creating a better world for everyone.
Flexible hours: Entrepreneurship is often common around those who need flexible hours. Many people with disabilities often enjoy entrepreneurship as it allows them to work when they're able to. Parents with children might also prefer entrepreneurship as it allows them to raise their children at home or pick them up from school without having to feel guilty. Students may also like the flexibility of entrepreneurship as their courses might not allow them to work standard office hours.
NO BOSS: Entrepreneurs often struggle with having a boss. They often feel suffocated, restricted and held back. They feel that they have a more effective way of doing things. Others may dislike the lack of creativity freedom. eventually, they become attracted to entrepreneurship to succeed on their own terms. Being the boss can be more satisfying than having one.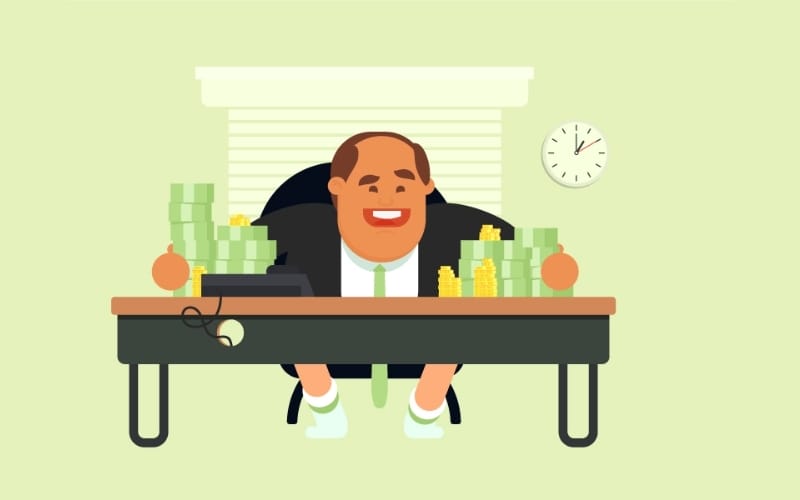 By: https://dribbble.com/shots/4611528-Moneymaker-Boss
Working from anywhere: With flexibility in working hours, entrepreneurship attain that for those who don't want to be tied down to a specific location. Entrepreneurs might not want to work from the same place every single day, it gets boring for them. So, if they are looking for the freedom to work from anywhere in the world, the entrepreneur lifestyle is the right one for them.
Risk-takers: Calculated risk taking and entrepreneurship go hand in hand. Entrepreneurs don't apply to jobs, they create them. With that comes the risk. Whether it's the financial risk of starting your first brand or the risk from not knowing what is coming and you can't expect, business is risky. Entrepreneurs are often taking risks by trying things the average person won't, to do things the average person can't.
Can't fit into the corporate environment: Entrepreneurs don't often succeed in large companies' environments. It's often very restricting for their outgrowth. They can't stand the lack of control they have in their role or the office politics. You can spot an entrepreneur in a corporate environment easily as they're usually trying to learn their co-workers' responsibilities to better understand how everything fits together.
Can't get a job: Many stumble into entrepreneurship when they can't get a job. Getting fired, a lack of experience or a criminal record can prevent the average person from getting a job when they're desperate. Instead of being beaten by their situation, they create new chances for themselves. A new graduate might start an online store the summer after graduation to build up their resume.
They're curious: Entrepreneurs love finding out the answer to the question, They're experimental. They love learning. They regularly read business books to advance their knowledge. So of course, entrepreneurship appeals to them because it allows them to learn the most in the shortest amount of time. Their curiosity allows their continued growth.
Ambitious: Those who love accomplish difficult goals are made to be entrepreneurs. There's no limit to how much an entrepreneur can make or reach and so they can always work to achieve higher levels of greatness. There's no limit to what they can achieve, so entrepreneurs always find themselves growing and achieving more than they ever imagined. When obstacles get presented in front of them, they find out a way to their goal. Entrepreneurs are unstoppable.
What are Entrepreneur skills?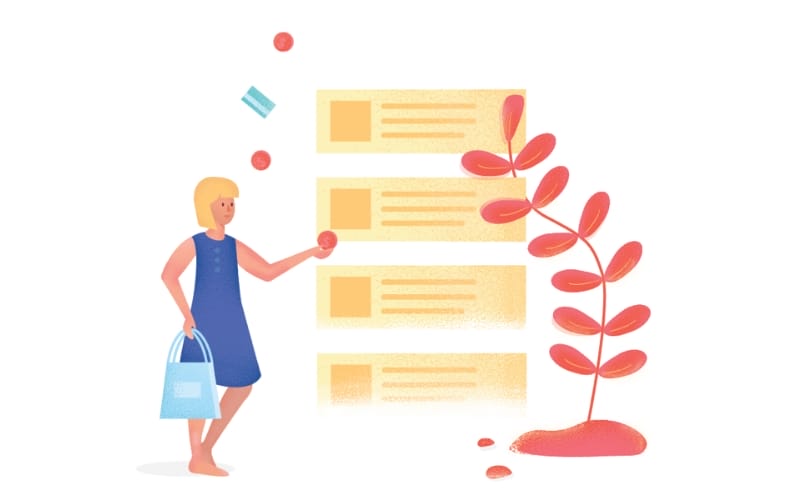 By: https://dribbble.com/shots/4115137-Helping-creative-entrepreneurs-to-sell-more
There are many skills required to start a business. Especially during the early stages of starting a business, entrepreneurs usually have to juggle multiple tasks at one time. That's how they end up learning new entrepreneurial skills.
The most popular entrepreneur skills are:
marketing, business development, customer service, leadership, execution, resilience, focus, determination, talent acquisition, continuous learner.
Entrepreneur Ideas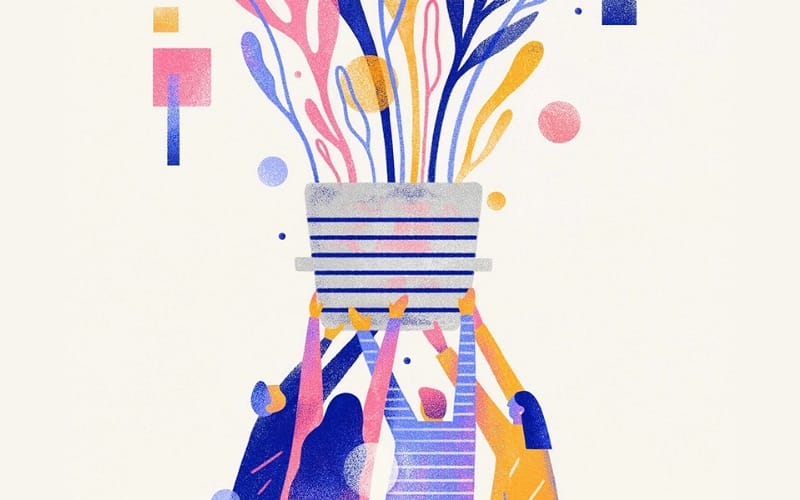 By: https://dribbble.com/shots/6156045-People-Ideas
A start-up entrepreneur can build almost any type of business.
Here are a few business ideas to get you started:
⦁ Freelancer (write a blog, accountant, designer)
⦁ Affiliate marketing (Amazon, Click bank, etc)
⦁ Vlogger (Start a YouTube channel, Twitch)
⦁ Photographer (product photography, sell photos)
⦁ Consultant based business (wedding planner, life coach)
⦁ Translator
⦁ Tutor
⦁ Ecommerce store owner
⦁ App creator (chatbots, social media apps)
⦁ Service based business (food delivery, cleaning, dog walking)
⦁ Marketing businesses (PR firms, influencers, SEO brands)
⦁ Blogger (Product reviews, niche blog, magazine)
⦁ Flipper (domain name, website, house)
⦁ Real estate agent (condos, houses, commercial)
⦁ Stock Broker (buying and selling stocks)
Walt Disney co-founded the Walt Disney Company one of the leading motion picture studios. He was also the dreamer of theme parks like Disneyland and Walt Disney World. His brand started with the creation of the Mickey Mouse character and eventually expanded to include characters like Snow White, Cinderella and more. As an entrepreneur, he had to overcome adversity with challenges such as people stealing his work, commercial failures and more. However, he kept pushing through staying committed to his dream and vision.
So, when will you launch your own business, Believer?
Then Merriam-Webster came and gives the definition that's closer to what most of us would probably know:
an entrepreneur is "a person who starts a business and is willing to risk loss in order to make money."