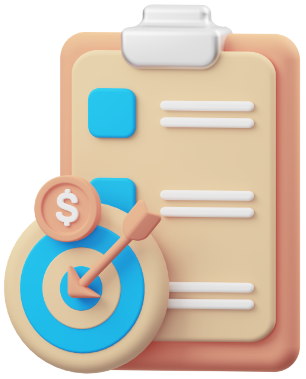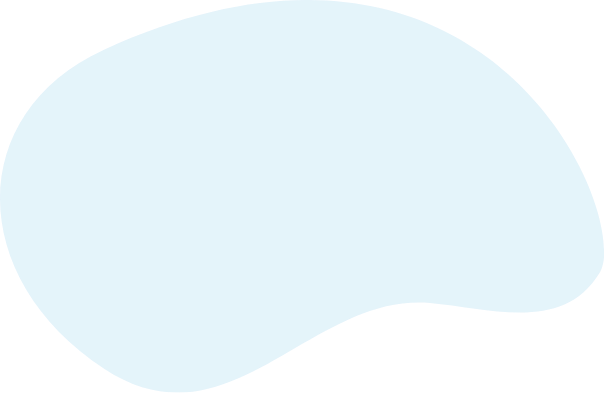 The first step was to create a brief by performing an extensive study of ADT's features and goals they aspired for the next 12 months.
Brief Conclusion
Dwayne Thompson is a Florida Regional Manager and an authorized dealer for the renowned security company ADT. He thought it was time to start using digital channels to promote his business which had already been an established brand in the security industry.
He informed us of his business's benefits, features, and goals. We then consulted him on various digital marketing strategies to develop the one that best suits his needs.
The second step was brand guidelines.
This involves the development of the business's brand by creating the right image to attract the ideal client.
1- Business Card
Since ADT already has a graphic identity and Dwayne is an authorized dealer, we got the visual resources from him so we could design a business card according to his goals.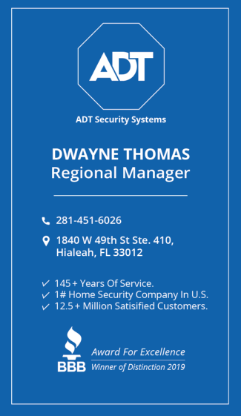 2- Website Design
In this case, this ADT-authorized dealer already had a great website. However, we detected some improvement points in their header, and Dwayne accepted our proposal for a better design.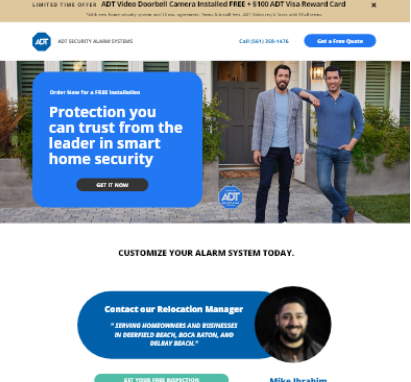 3- Social Media posts
Dwayne wanted the content to highlight the different services they provide and the benefits they offer for all the household members, such as infants, kids, the elderly, and pets. We focused on creating attractive graphic designs that catch and retain the target audience's attention.
The Third Step
We began the client acquisition process by running a custom marketing campaign that consisted of positive reputation management and qualified prospects' generation.
7- Marketing campaigns and analytics
- Social Media Ads
Our creative teams worked together to develop advertisements that included simple yet persuasive phrases aimed at different target audiences according to their needs and desires.
As you can see in the image below, the social media ads campaign we built for ADT had a magnificent performance. We generated 16,114 leads and acquired 32,854 impressions.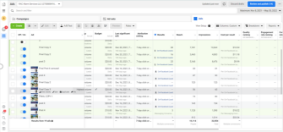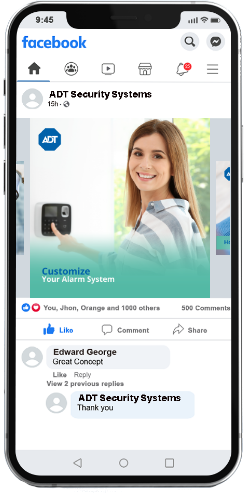 The Fourth Step
Finally, we developed an easy-to-use CRM platform for ADT Security Systems' needs to streamline managing their clients and prospects.
We created a customized workflow for Dwayne's ADT customers to stay in touch and express their needs, and in turn, the business can offer them the best service, never letting them miss out on promotional benefits.